Bolt Holiday Gift Guide 2020
November 24, 2020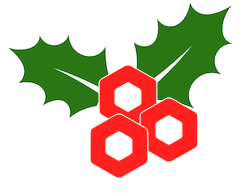 Wheww 2020 amirite? Well, we're finally in the homestretch and starting to feel the holiday spirit here at Bolt. Yes, that *is* apple cider you smell.
If you're looking for gift ideas for your loved ones, we've got some great suggestions from Bolt portfolio companies.
---
For the fitness fanatic
Full body strength-building equipment and an intelligent personal trainer all in the comfort of your own home. The automatic spotter mode is totally magic.
---

Cooling headband used in competition by world class triathlon teams. Ultralight material that boosts evaporation by increasing your head skin surface area by 5x.
---
For the wellness lover
A personal meditation trainer that uses dynamic vibrations, synced with expert-led classes, to help you stay present for a deeper practice. 🔮
---
Droplette is transforming skin care regimens by turning serums into fast-moving micro-mists. Absorption is 20x deeper than topicals.
---
The first smart case that automatically senses and records your birth control pill to keep you on track. Miss fewer and feel better.
---
For the family foodie
The first-ever, bake-from-frozen subscription box for clean carbs: sourdough breads, fresh pastas, and artisanal pastries. So so tasty.
---
Spark – Precision charcoal grilling
The ease of gas with the flavor of charcoal…and control you can't get anywhere else. This is the year to step up your home cooking game.
---
For the little ones
Customizable prescription glasses and shades your kids will love. Check out the collabs with Marvel, Harry Potter, and the NBA.
---
For the fur babies
Fi – Series 2 Smart Dog Collar
Track your dog anytime, anywhere. Rest easy with the pupper off-leash and share walk routes with other dog parents.
---
Maev – A raw food diet for your dog
Wellness for dogs & their humans. You'll wag tails with their vitamin-enriched, raw, freeze dried dog food and vitamin bars.
---
For the socially-distanced dater
A graceful out from an iffy situation is just a button press away. Flare makes a Bluetooth-compatible bracelet that lets you quickly and discreetly send out an SOS or get a fake phone call without reaching for your phone.
---
For the craftsperson
Amazing work boots at an amazing price. Brunt boots were designed by workers with the best available materials and technologies in mind.
---
Vention – The manufacturing automation platform for everyone
Ok so machine automation isn't exactly a classic holiday gift category, but if you've got an engineer in the family with an ambitious home project and you're feeling especially generous, set them loose on a design!
---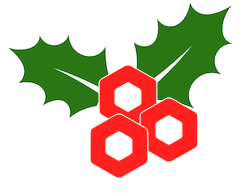 ---
---
Bolt invests at the intersection of the digital and physical world.
---